Best Organ Transplant Hospitals from India | The list of Top 15 Hospitals
An organ transplant is a surgical procedure in which a healthy organ is surgically removed from a healthy donor. It is then surgically implanted in the recipient, who has either a damaged organ or need an organ transplant. An organ transplant is a miracle for people suffering from terminal and irreversible organ failure.  The organs that can be donated are Heart, Heart valve transplant (dead/living/xenograft), Lung, Kidney, Liver, Pancreas, Intestine, Stomach, Cornea, Skin, Bone marrow, Blood vessels. Here is the list of  "Top 15 Organ Transplant Hospitals from India."
Aditya Birla Memorial Hospital is a tertiary care multi-specialty hospital located in Pune. Hospital has a special unit for Mother and Childcare. The hospital treats their patients as the utmost priority and provides the best healthcare service with advanced technology and well-trained and educated doctors. The hospital maintains a quality standard and keeps working hard to improve their standards. Hospital uses advanced technology like Electronic Medical Record, which makes them more efficient and convenient for patients.
LOCATION- No:201, 2nd Floor, Unity Commercial, Opp Oriental Bank Of Commerce, Baner Road, Pune, Maharashtra – 411045
PHONE- 9881123096
EMAIL- [email protected]
B J Medical College is a medical college located in Pune, Maharashtra, India. The Government of Maharashtra administers this healthcare facility. The facility comprises clinical and para/pre-clinical departments working alongside the Sassoon General Hospital. Byramjee Jeejeebhoyin founded it in 1878.
LOCATION- B.J. Govt. Medical College and Sassoon General Hospitals & College of Nursing Jai Prakash Narayan Road, Near Pune Railway Station, Pune – 411001
PHONE- +91 20 26128000
EMAIL- [email protected]
Max Super Specialty Hospital, as the name says, is a multi-specialty hospital. The hospital offers unique expertise, technology, and excellent patient care. They have a dedicated team of medical experts who provide world-class health care services at the most affordable cost. They believe in transparency, which helps them to connect with their patients.
Max Super Specialty Hospital Website
LOCATION- C and D Block, Shalimar Place Site, Shalimar Bagh, New Delhi, Delhi 110088
PHONE- 011 6642 2222
EMAIL- [email protected]
Breach Candy Hospital Trust is situated in South Mumbai. The hospital is renowned for its medical expertise and quality diagnostics. Specialists in the hospitals of doctors include some of the distinguished names in the Indian medical profession.
LOCATION- Breach Candy Hospital Trust 60 A Bhulabhai Desai Road,Mumbai : 400026.
PHONE- +91 – 22 – 23667949
EMAIL- [email protected]
Bhatia Hospital is one of the leading multi-specialty hospitals in Mumbai Best hospitals in Mumbai. Its  Centres of excellence are dedicated to patient-centric protocols, super specialist physicians, infrastructure, and state of the art ultra-modern technology.
Address- Bhatia Hospital, Tardeo Road, Mumbai 400 007, India.
+91 22 6666 0000/555, +91 22 6666 0000
Bombay Hospital a.k.a. BHMRC, is a private hospital in Mumbai, India. It was founded in 1950 by R. D. Birla. It has 830 beds, 110 of which are in the critical care and recovery area. It has 22 operating theatres, 3,200 full-time employees, 240 eminent consultants, and 200 resident doctors.
LOCATION- 12, Vitthaldas Thackersey Marg, New Marine Lines, Mumbai, Maharashtra 400020
PHONE- +91-22-22067676
EMAIL- [email protected]
Ruby Hall Clinic was started in 1959 as a small nursing home. It was founded by Dr. K.B. Grant, an eminent cardiologist. It was converted from a private institution to public charitable trust – Poona Medical Foundation in 1966.
LOCATION- 40, Sasoon Rd, Sangamvadi, Pune, Maharashtra 411001
PHONE- Emergency : 020-66455150 / 020-66455656 Ambulance : 7057 700 700 Enquiry : 020-66455507
EMAIL- [email protected]
P.D. Hinduja Hospital, an ultramodern tertiary care hospital, was established in the early 1950s to aim for medical excellence. Motivated by the 'Quality Healthcare for All' mission, P.D. Hinduja rendered healthcare treatments and services to over 13 million patients.
LOCATION- Veer Savarkar Marg, Mahim, Mumbai-400 016 India
PHONE- 022-24452222 / 24451515
EMAIL- [email protected]
Kokilaben Dhirubhai Ambani Hospital & Medical Research Institute, Mumbai is a flagship tertiary healthcare center with a mission to raise India's global standing as a healthcare destination
Kokilaben Dhirubhai Ambani Hospital Website
LOCATION- Rao Saheb, Achutrao Patwardhan Marg, Four Bungalows, Andheri West, Mumbai, Maharashtra 400053
PHONE- 180030003333/ +91(22)30999999 or +91(22)26033333
It is spread across 3 acres in Thane. Jupiter Hospital is comparable to any other top-ranking hospitals in India or even in the world. The hospital is equipped with 325+ beds across seven floors. Jupiter Hospital also has South Asia's finest Cancer Care Clinic, Cardiac Care, and Paediatric Facility.
LOCATION- Eastern Express Highway, Service Rd, Next To Viviana Mall, Thane, Maharashtra 400601
PHONE- 022 2172 5555
EMAIL- [email protected]
With a mission of "To be a globally respected healthcare organization known for Clinical Excellence and Distinctive Patient Care,"; Fortis Healthcare Limited has emerged as a leading integrated healthcare delivery service provider in India. The healthcare verticals of the company primarily comprise hospitals, diagnostics, and daycare specialty facilities. The company currently operates its healthcare delivery services in India, Dubai, Mauritius, and Sri Lanka with 45 healthcare facilities (including projects under development), approximately 10,000 potential beds, and 314 diagnostic centers.
In a global study of the 30 most technologically advanced hospitals, the Fortis Memorial Research Institute' (FMRI) was ranked No.2. 'topmastersinhealthcare.com' conducted this study and placed FMRI ahead of many other outstanding medical institutions in the world.
Asian Heart Institute, Mumbai is India's No. 1 Heart Care Hospital, has been set up to provide world-class cardiac care in India. In 13 years, Asian Heart Institute has treated more than 300,000 patients and has completed over 35,000 angiographies and more than 20,000 heart surgeries.
LOCATION- G / N Block, Bandra Kurla Complex, Bandra (E), Mumbai 400 051, Maharashtra, INDIA.
PHONE- +91-9930333500, 022-66986666
EMAIL- [email protected]
One of the best organ transplant hospitals, The Apollo Institute's 'Transplant program,' is India's comprehensive multi-organ transplantation program. The procedures carried are kidney transplant, liver transplant, heart transplant, pancreatic transplant, intestinal transplant. In Nov'1998, the first successful pediatric and adult liver transplants in India were performed at Apollo Hospitals. Apollo's Transplant centers are equipped with the necessary infrastructure to perform cadaver surgery and living donor surgery.
Indraprastha Apollo Hospitals Website
LOCATION- Sarita Vihar Delhi Mathura Road, New Delhi – 110076
PHONE- 1860-500-1066/ +(91)-11-26925858 / 26925801+(91)-11-26825563
EMAIL- [email protected]
VGM Hospital is a well-known hospital in Singanullur, Coimbatore Best multi-specialty accredited hospitals from Coimbatore. It was established in the year 2009. VGM is equipped with highly advanced medical technology and more than 200 healthcare professionals to serve its patients.
LOCATION- 2100, Trichy Road, Rajalakshmi Mills Stop, Singanallur Coimbatore, Tamil Nadu 641005
PHONE- 91-422-2572573 / 91-422-2572202
EMAIL- [email protected]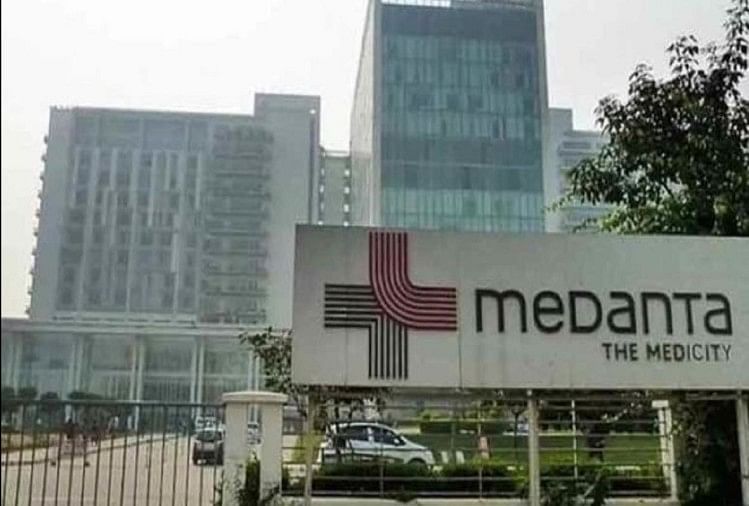 An eminent cardiac surgeon, Dr. Naresh Trehan, established India's largest and most prestigious multi-super specialty institute-Medanta The Medicity. The core idea behind Medanta is the provision of medical care with the highest standards, with utmost care and compassion. The 43 acres spread offers over 350 critical care beds, 45 operation theatres, and houses overall 1,250 beds. Besides the primary cardiology services, all 32 institutes cater to over 20 healthcare procedures and specialties.
LOCATION- Medanta -The Medicity CH Baktawar Singh Road, Sector 38, Gurugram, Haryana 122001
PHONE- 91 – 124 – 4141414
EMAIL- [email protected]
Above mentioned is the "Top 15 Organ Transplant Hospitals from India."
Organ Transplant: Procedures and Treatments
#OrganTransplant #HeartTransplant #LungTransplant #KidneyTransplant #SkinTransplant #CorneaTransplant #LiverTransplant