Cancer Treatment: Top 38 Hospitals from India
Cancer or malignancy can be defined as an uncontrolled cell division that can infiltrate the neighboring tissues. Major types of cancer are Carcinoma, Sarcoma, Leukemia, and Lymphoma. Cancer hospitals treat patients suffering from cancer and associated complications. This article enumerates the best Cancer treatment Hospitals from India.
Top 38 Accredited Cancer Hospitals from India
The center is a "One Stop Solution for Comprehensive Cancer Care" as it provides quality cancer care through Surgical, Radiation & Medical Oncology all under one roof with a full range of Diagnostic, Pathology, Histopathology, Radiology, and Nuclear Medicine department along with In-house Pharmacy.
O P Jindal Hospital is serving since 1968. NCJIMCARE & OPJICACRE is a 580 bedded multi-subspecialty hospital catering to the medical needs of millions of people in rural Haryana, Punjab, and adjoining areas of Rajasthan. It is spread over 15.5 Acres with multiple lush green lawns and a patient-friendly Ecosystem at Hisar in Haryana.
The center is a "One Stop Solution for Comprehensive Cancer Care" as it provides quality cancer care through Surgical, Radiation & Medical Oncology all under one roof with a full range of Diagnostic, Pathology, Histopathology, Radiology, and Nuclear Medicine department along with In-house Pharmacy.
VGM Hospital is a well-known hospital in Singanullur, Coimbatore Best multi-specialty accredited hospitals from Coimbatore. It was established in the year 2009. The hospital is equipped with highly advanced medical technology and more than 200 healthcare professionals to serve its patients.
HealthCare Global, Bangalore, is the largest cancer care center in India. Hospital believes in providing the best service through advanced equipment and dedicated and well-trained healthcare providers. Hospital as a benchmark to maintain their quality up to the international standards helps them for continual improvement. The hospital aims to provide the best healthcare service at an affordable price.
Lilavati Hospital and Research Centre is a private hospital located in Bandra in Mumbai, India. The hospital was established in 1978 by the Lilavati Kirtilal Mehta Medical Trust.
Bombay Hospital, a.k.a. BHMRC, is a private hospital in Mumbai, India. It was founded in 1950 by R. D. Birla. It has 830 beds, 110 of which are in the critical care and recovery area. It has 22 operating theatres, 3,200 full-time employees, 240 eminent consultants, and 200 resident doctors.
Jaslok Hospital, Mumbai is one of the oldest and sought after tertiary healthcare referral centers for over 35 established specialties. A well-equipped facility center along with well-trained staff not only attracts prominent citizens from India but also from abroad. The social endeavor like "Bal Asha Trust" / AshaSadan" treats orphanages free of cost.
S.L Raheja, a Fortis Associate Hospital, is a tertiary care hospital. "Diabetes and Oncology is at the center of excellence for this hospital." In S.L Raheja hospital, families play an important role in being a part of the healing process, working together with the hospital, and providing high-quality service for patients.
Cancer, a disease and a challenge for scientists, is a major health hazard and a scourge for humanity. It's a medical challenge that transcends geographic, socioeconomic, and ethnic boundaries, affecting people worldwide. Cancer is probably as old as the history of humanity. Significant scientific advances have been made in our understanding of this disease and its treatment
Rajkot Cancer Society, Rajkot was established in 1969 by few medicos, elite Social workers from different walks of Society, which was watered & nurtured by donors and has sprung up today's Comprehensive Cancer Center catering to the needs of Cancer patients of Saurashtra & Kutch.
Gujarat Cancer & Research Institute, established in the year 1972, is a functional autonomous body jointly managed by the  Government of Gujarat and Gujarat Cancer Society. It is a Regional Cancer Centre of the  Government of India.
Apollo Specialty Hospital, Teynampet, is even known as Apollo cancer center. This Specialty Hospital has completed 22,000 Oncology surgeries. The Hospital Teynampet uses the latest and the best technology, which is supported by a dedicated team of medical and paramedical professionals.
Rajiv Gandhi Cancer Institute & Research Centre, the best cancer center in Asia. The Hospital offers the best cancer service at an affordable price with the latest technology and super specialty. RGCI&RC provides tertiary care services to all types of cancer. The hospital has well trained medical and paramedical professionals to provide the best emergency care services. The hospital is known for its high and latest technology in the oncology department, which helps them understand patients' needs and easily connect with them.
Metro Hospital is a hospital and cancer research center. It is located in the Mahakoshal region in Jabalpur In Madhya Pradesh state. It is the only hospital in this region where complete Cancer care is available.
BOC- Bengal Oncology Centre was formed in 2002 with oncologists at Deshapriya Park, Kolkata Best multi-specialty accredited hospitals from Kolkata (Behind Priya Cinema / Deshapriya Park). The reasons for the formation of BOC were many.
Netaji Subhas Chandra Bose Cancer Hospital was started as Netaji Subhas Chandra Bose Cancer Research Institute in 2004, and now it emerged as a 100 bedded comprehensive cancer treatment unit. Its mission is to cater to the poor and middle-class cancer patients with world-class facilities at an affordable cost.
Dr. Rai Memorial Medical Centre was established in 1962 by Dr.K.M.Rai after he retired from the service as Professor and Head of the Department of Barnard Institute of Radiology at the Madras Medical College in Chennai. He was one of the renowned Radiologists in the Country who had the vision to start a Medical Centre to treat cancer patients four decades ago, and a time when cancer treatment was a novelty and out of reach or the common man. Since then, the center continues to render committed service to the cause of treating cancer patients.
Apollo Cancer Centre, India's first ISO certified healthcare provider, is ranked among the top super-specialty hospitals, offering advanced tertiary care in Oncology. The hospital is one of India's few centers with facilities to search for a potential unrelated donor and offer transplantation.
Mazumdar Shaw Medical Centre (A Unit of Narayana Hrudayalaya Pvt. Ltd.) is situated in Bangalore. The hospital serves more than 30 specialties. Narayana Hrudayalaya Group believes within the core value expressed by "i-care" that depicts Innovation and efficiency, Compassionate care, Accountability, Respect for all, and Excellence as a culture. It focuses on delivering long-term value and high-quality services to the larger section of India's population.
Sri Shankara Cancer Hospital & Research Centre, Banglore, is a joint venture of Sri Shankara Cancer Foundation and Sri Sringeri Sharada Peetham Charitable Trust of Sringeri. The hospital is located in the Bangalore city
Dr. Bhubaneswar Borooah Cancer Institute (BBCI) was set up by a voluntary organization called 'Dr. B. Borooah Cancer Society Trust'. Dr. Bhubaneswar Borooah was a great physician, freedom fighter, and philanthropist of Assam. In 1958 a decision was taken to set up a cancer hospital at Guwahati to commemorate the memory of Dr. Bhubaneswar Borooah
Saroj Gupta Cancer Centre and Research Institute, formerly known as "Cancer Centre Welfare Home & Research Institute," is a hospital spread over an area of 16 acres of land. It is a fully comprehensive, dedicated cancer hospital with 311 beds and over 850 staff members. (Know more about Best Oncologists/Oncosurgeons in India.)
Mahavir Cancer Sansthan is a cancer center in Patna, the capital city of Bihar, also known as the "Centre of healing" amongst the people of Bihar & the whole eastern regions.
This hospital's unique quality is its dedication to serving socioeconomically disadvantaged people who cannot afford cancer treatment due to various reasons.
Nizam's Institute of Medical Sciences- NIMS, formerly Nizam's Orthopaedic Hospital, is a public hospital located in Hyderabad, Telangana, India. It is the Institute under the State Legislature Act under the Act of Andhra Pradesh state Legislature. It has a big sprawling campus in Punjagutta.
The Cancer Institute is a public charitable voluntary institute dedicated to cancer care for the last 60 years. It is a cancer center comprising of a hospital of 535 beds, a research division, a college of oncological sciences, and a division of preventive oncology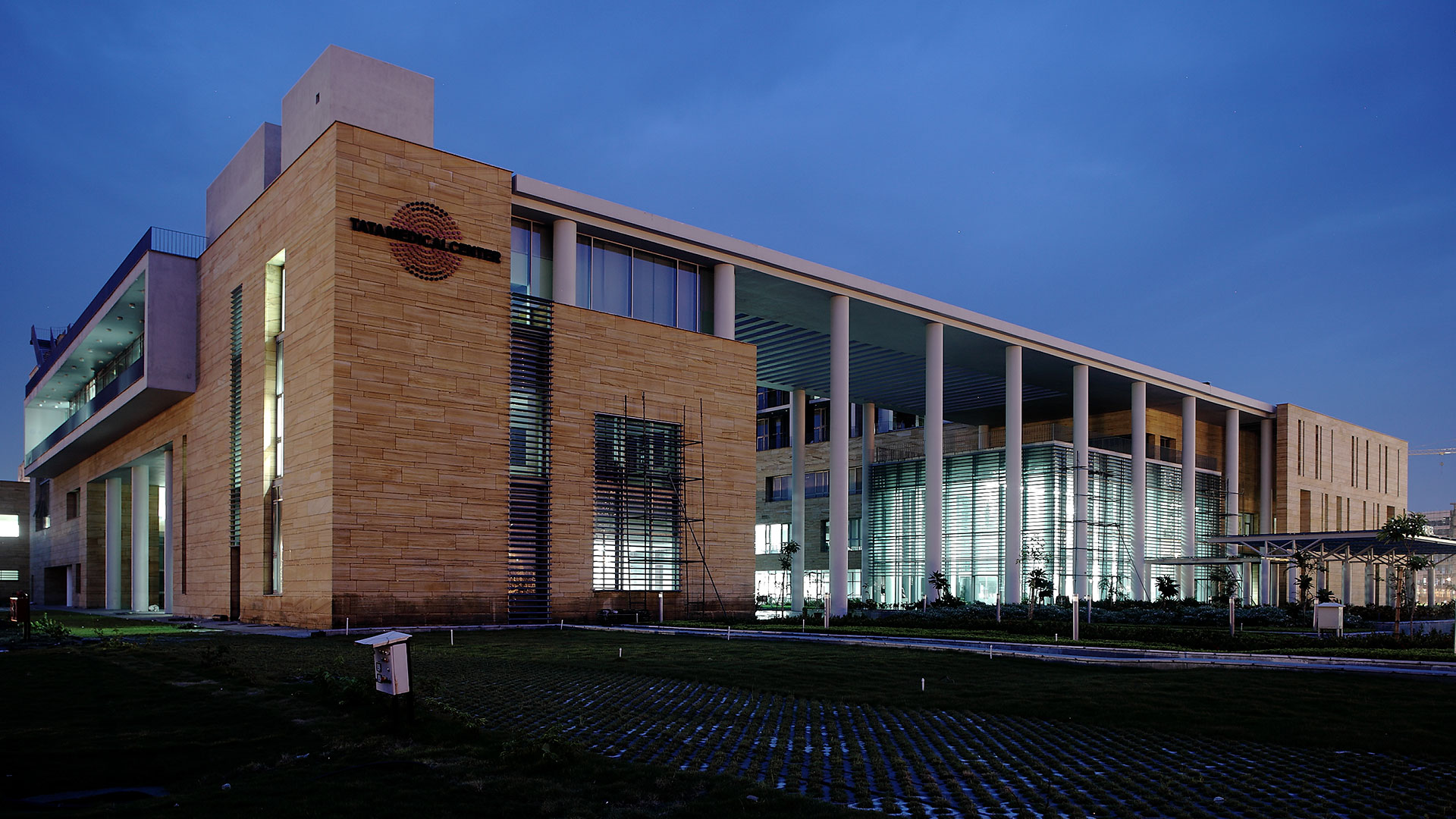 Conceptualized in the year 2004 as a philanthropic initiative for the Eastern and North-Eastern parts of India. Tata Medical Center (TMC) started operations in Kolkata on May 16, 2011. The hospital is governed by a charitable trust – (TMC) Tata Medical Center Trust, established in 2005. The Trust has been mandated with the task of governing operations of the Tata Medical Center- TMC.
RCC- Regional Cancer Centre was established in 1981 in Thiruvananthapuram. It is a cancer care hospital and research center. The Government of Kerala and India established it. It provides facilities for cancer diagnosis, treatment, and conducting a wide range of research on various types of cancers.
Dharamshila Cancer Foundation And Research Centre is India's first cancer hospital established in 1994 with the motto "Cancer is curable." Innovative treatment approaches and experience had made this hospital the first choice for medical treatment in India.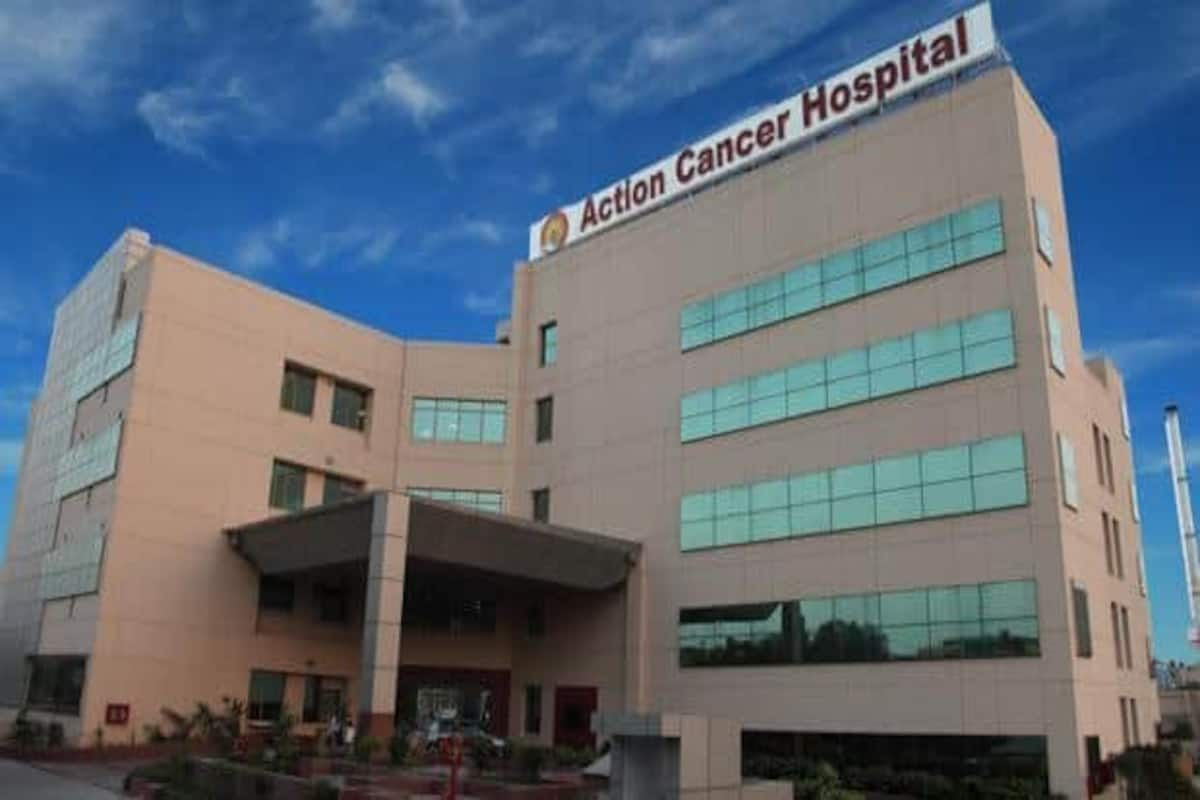 Action Cancer Hospital was established in 2010 as a cancer specialty hospital. The hospital aims to provide the best cancer treatment through high-end technology and dedicated doctors at an affordable price. The hospital treats the patient as their priority and focuses on providing them the best healthcare facilities. Hospital has completed multiple surgeries, which makes them trustworthy.
Bhagwan Mahaveer Cancer Hospital and Research Centre were established in 1997. It is situated in Jaipur  Top 18 multi-specialty Hospitals from Jaipur, also known as the Pink City of India, which is the capital of Rajasthan state. It was started as a cancer specialty hospital, but now, after 20 years, it grew into a multi super-specialty hospital.
Metro hospital is a multi-specialty hospital located in Preet Vihar, Delhi. The hospital has advanced technology in medical care and an expert team of professionals who believe in " five pillars of excellence-Transparency, Affordability, Trust, Patient Care, and Commitment.
Basavatarakam Indo-American Cancer Institute & Research Centre, as the name says, is the best cancer center in Hyderabad. The hospital treats the patient as their priority and focuses on providing them the best healthcare facilities. The Hospital provides advanced technology with well-trained medical staff. Hospital has an emergency care department that is handled by well-trained medical professionals.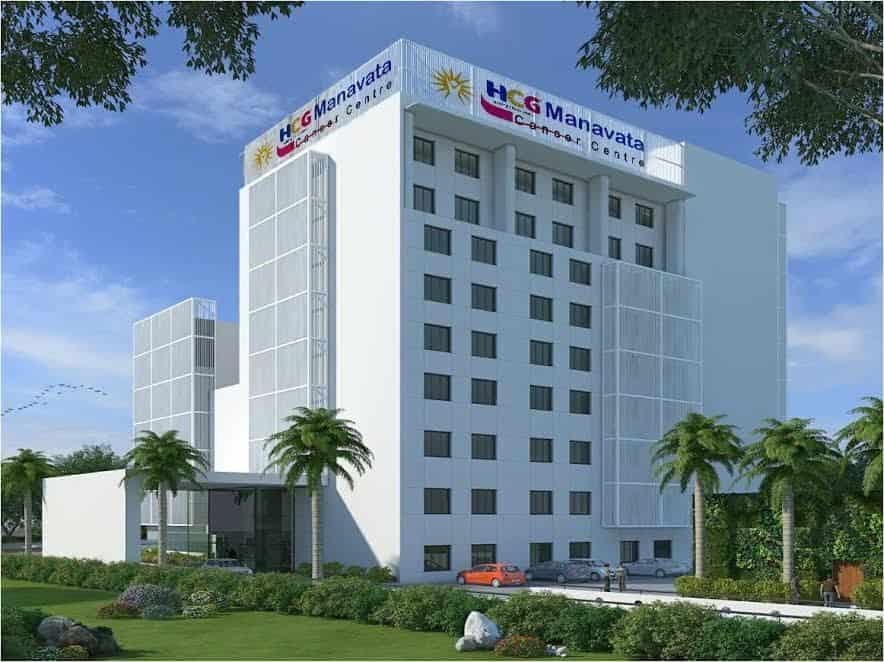 HCG Manavata Cancer Centre is the first cancer care center in North Maharashtra to introduce state-of-the-art technology like TomoTherapy-H and Unique-Linear Accelerator. This technology enables clinicians to provide better treatment for various types of cancers in the hospital.
P.D. Hinduja, an ultramodern tertiary care hospital, was established in the early1950s to aim for medical excellence. Motivated by the 'Quality Healthcare for All' mission, P.D. Hinduja rendered healthcare treatments and services to over 13 million patients.
The oldest and largest cancer center globally, Tata Memorial Hospital Mumbai is offering 75 years of compassionate patient care with innovative cancer research. Nearly 200 laser surgeries, 50 robotics surgery, 18500 minor operations, 6200 Radiotherapy, and Chemotherapy, 11500 major operations are performed annually.
Kidwai Memorial Institute of Oncology was established on 26th June 1973 with 50-bed strength. It has 11 Regional Cancer Centres in the country and is recognized as a referral research association.
Kokilaben Dhirubhai Ambani Hospital & Medical Research Institute Mumbai is a flagship tertiary healthcare center whose mission is to raise India's global standing as a healthcare destination.
cancer hospitals image courtesy
#BreastCancer #Cancer #CancerHospitals #CervicalCancer #EndometrialCancer #Leukemia #Melanoma #MouthCancer #Oncology #OvarianCancer #StomachCancer #UterineCancer
Read about Types of Cancer